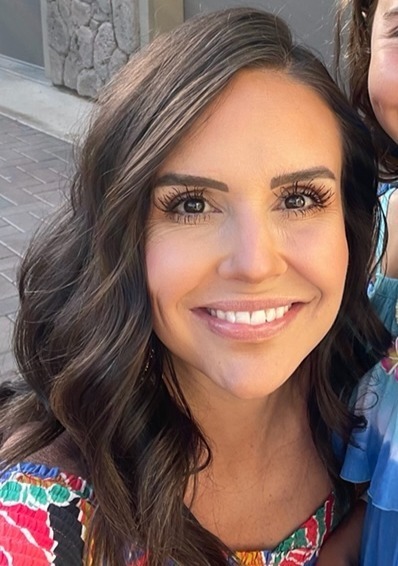 Very proud of the boys basketball team. They'll be coming home with the first place trophy! Way to go, Panthers!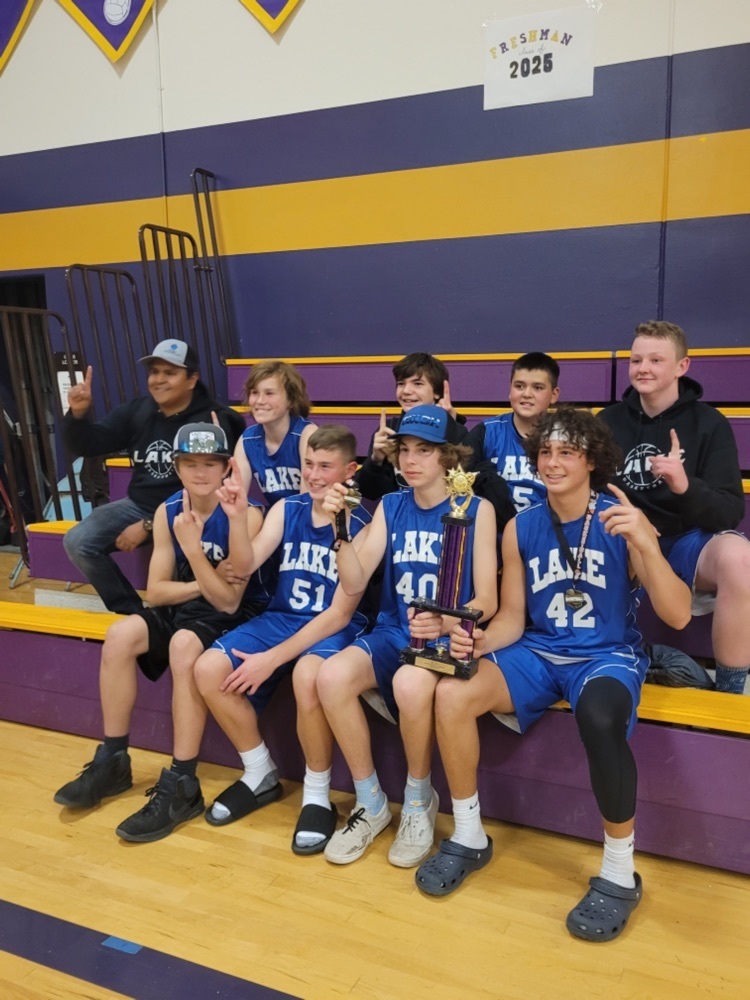 Saturday's basketball update. The boys play this afternoon in the championship game at 6:00 pm! Go Panthers!

Boys basketball update. The boys won their first game today at the Los Molinos tournament, 33-7. Their next game is scheduled for tomorrow (Saturday) at noon against Reeds Creek. Good luck, Panthers! 🏀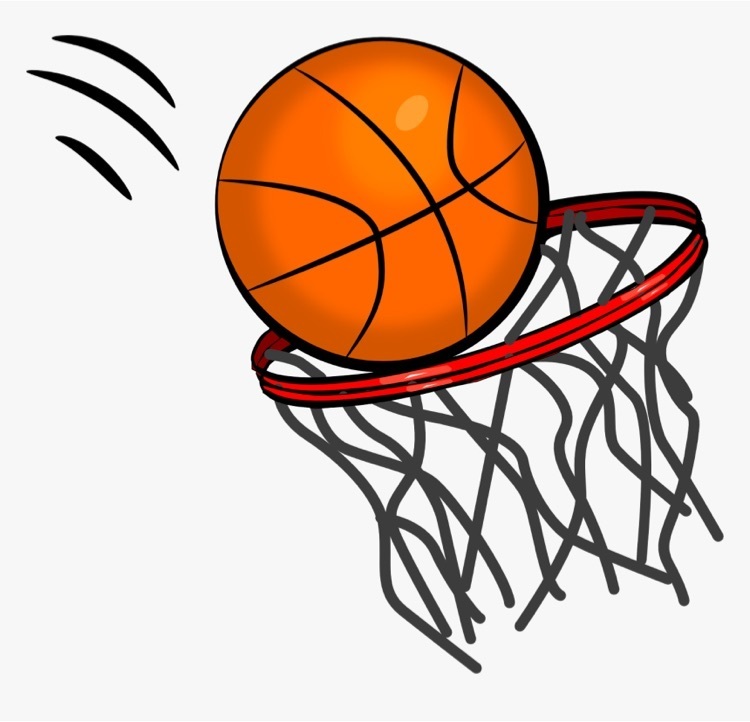 Looking for a few high school students (Lake alumni) to ref some basketball games in the next few weeks. If interested, please call the school for details. 530-865-1255.

It's Friday! That means Panther Blue day. Let's see a sea of blue today on this beautiful Friday!

Here's our Friday assembly awards. Students of the month. Art awards. Panther Pride. Job well done!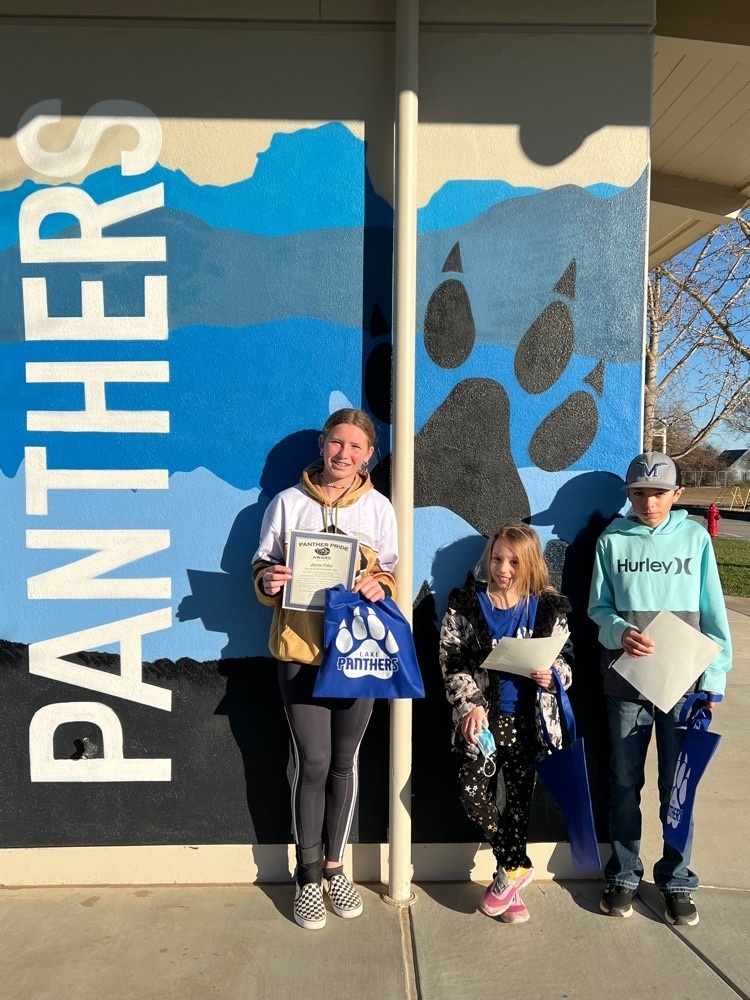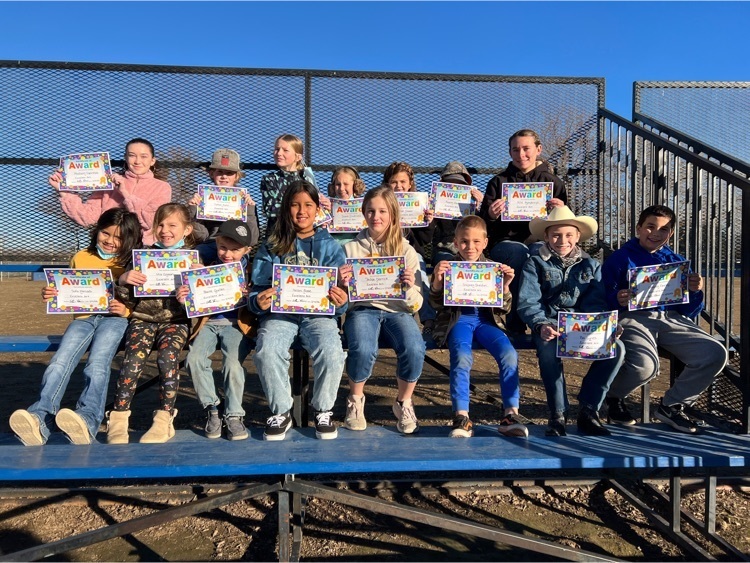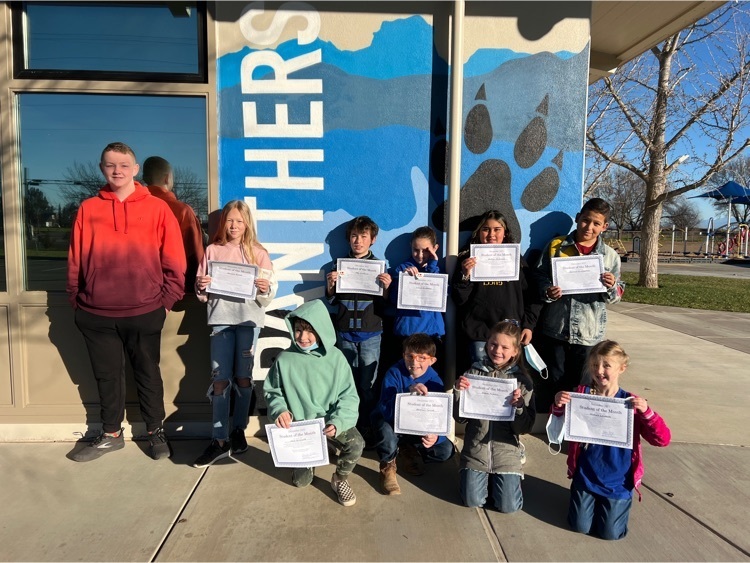 It's Friday! Our monthly assembly got moved forward a week to today. It will be outside so bundle up this morning. And wear your Panther blue! Basketball games vs. Vina have been cancelled today. We will be recognizing Dr. Martin Luther King Jr. on Monday, school will be closed next Monday, January 17. Have a great weekend.

Chilly mornings turn into beautiful days! Today is a minimum day with 12:15 dismissal. Lots of basketball this week. Games tomorrow at Richfield in Corning, Vina on Friday. The monthly assembly will be held this Friday at 8:45 am in the multipurpose building. Have a great day!

It's Friday which means it's Panther Blue Day. Let's see that spirit!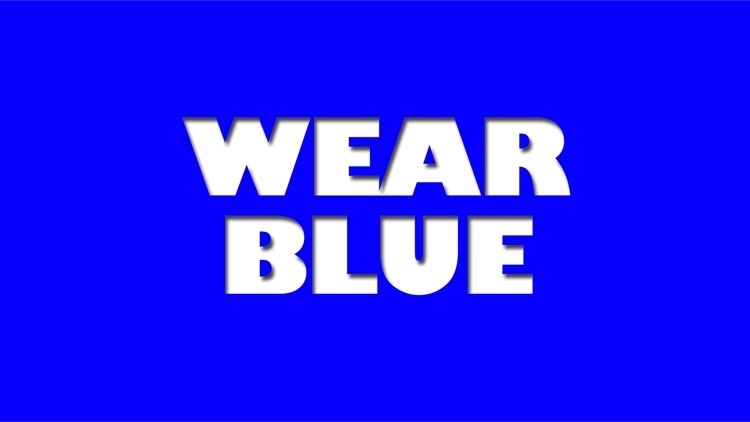 We're ringing in the new year with a fan favorite in the cafeteria - it's orange chicken for lunch. We are so excited to see you! Happy Monday.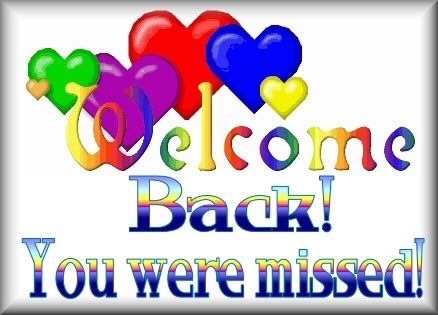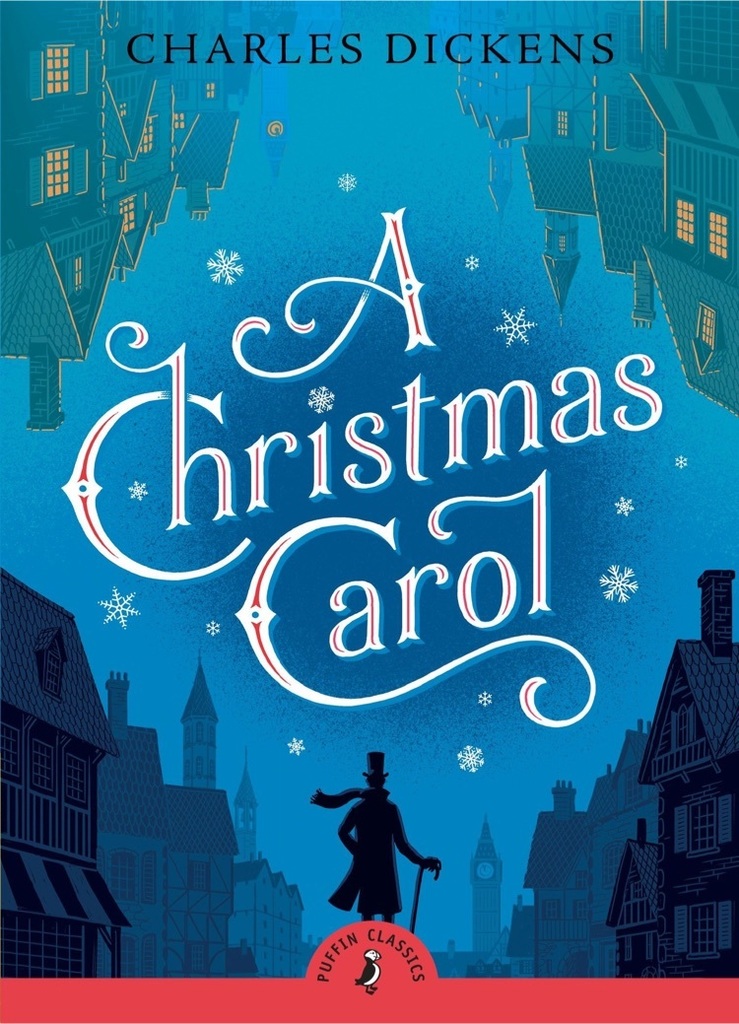 Just in time for Christmas gatherings, here is the link to the annual Lake Elementary Christmas Program, grades K-5.
https://youtu.be/ZU7Zf5OpZKs
The junior high play, "A Christmas Carol," will be shared momentarily.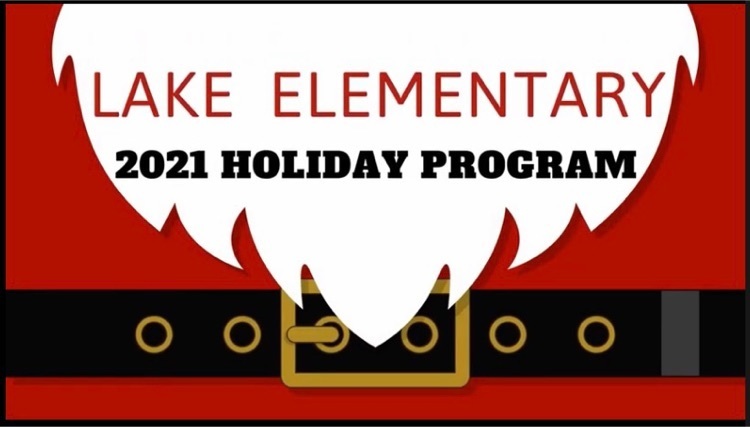 Congratulations to the girls for their third place finish at this weekend's basketball tournament in Los Molinos. 🏀🐾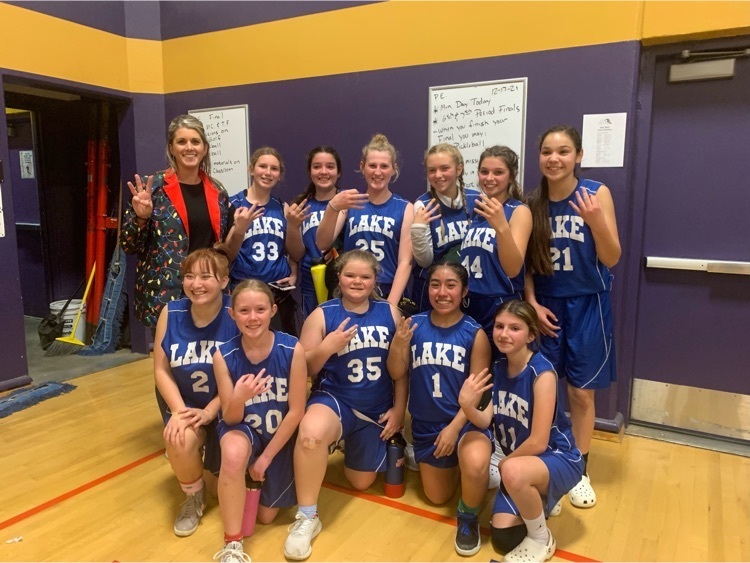 The girls won their first round game at the Los Molinos tournament. Their next game is tomorrow at 2:00 pm. If you find yourself in the area tomorrow, stop in and cheer them on! 7900 Sherwood Blvd, Los Molinos, CA 96055, USA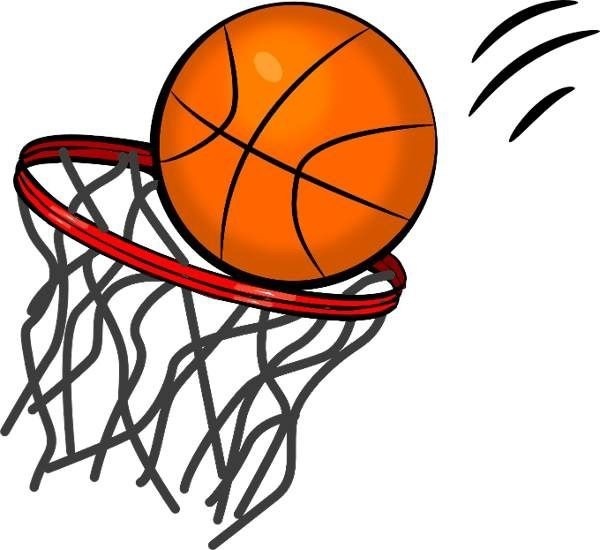 It's Pajama Day and the last school day of 2021! Remember, no SPARK today. All students will be dismissed at 12:15 today. Have a safe and happy holiday break. See you in 2022!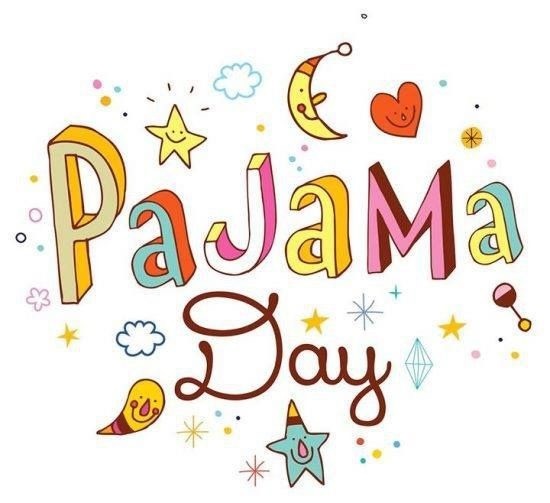 Excitement is in the air as we host the annual Christmas program today. Dress in your holiday best! 9 am - A Christmas Carol - junior high play 10 am - Christmas Favorites - Grades K-2 10:30 am - Country Christmas - Grades 3-5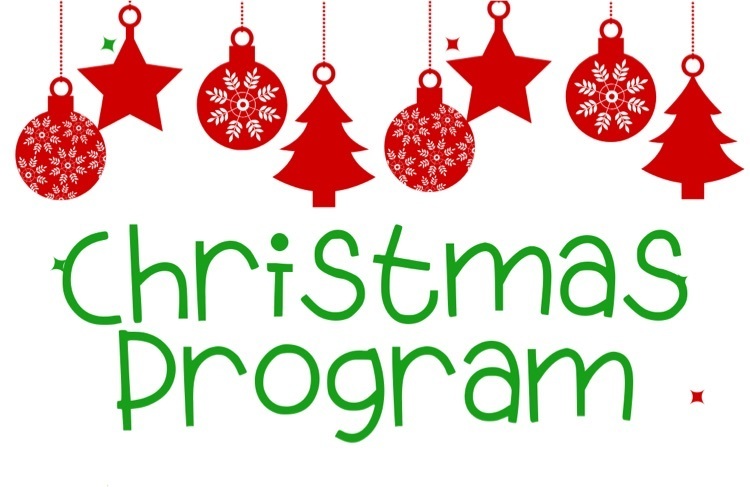 The stage is set and ready for our annual Christmas program. So excited to be hosting in our own facility! A Christmas Story at 9:00 am. Grades K-2 at 10:00 am followed by grades 3-5 at 10:30 am. 🎄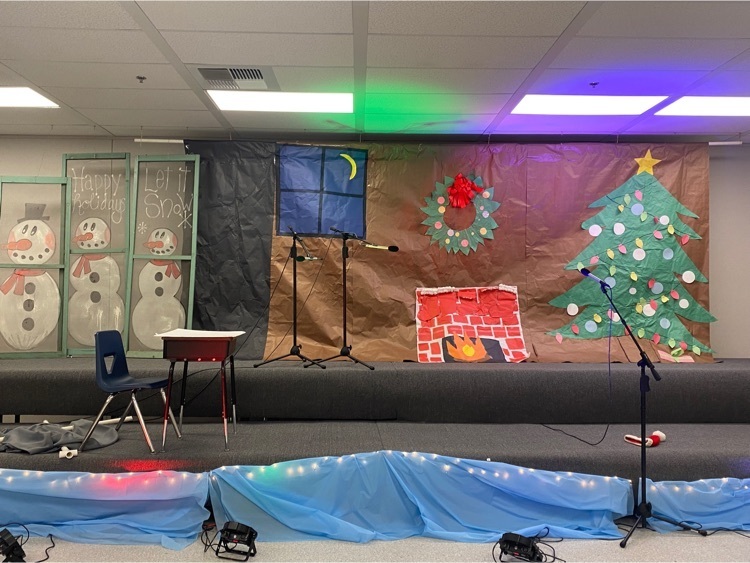 It's Wednesday and Elf Day! Let's see those elves! Minimum day dismissal at 12:15 pm.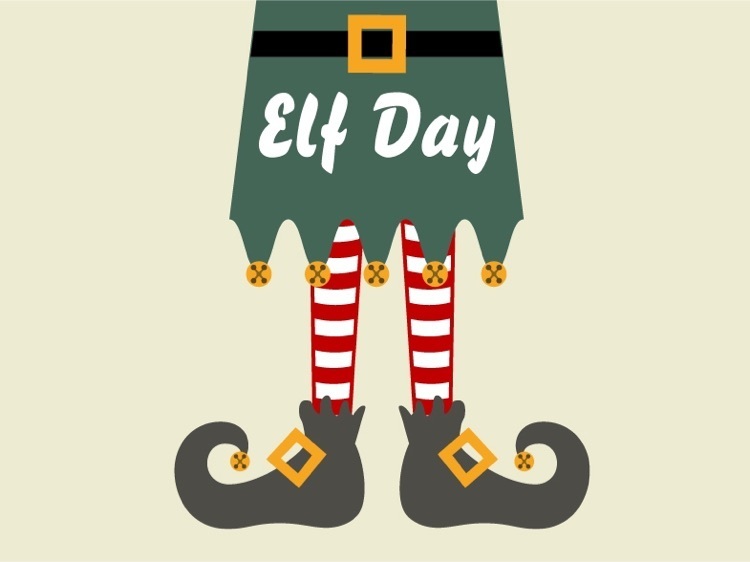 It's Jolly Ole Saint Nick Day. Let's see those Santa costumes! PTO meeting today at 3:30 pm in the Staff Room. Happy Tuesday.