A worthy read during winter break. (This article was published January 2020.) Dr. Ovide, a French pediatric neurologist, warns of a silent tragedy unfolding today in our homes. There is a silent tragedy unfolding in our homes today, and it involves our most beautiful jewels: our children. Our children are in a devastating emotional state! Over the past 15 years, researchers have given us increasingly alarming statistics about an acute and steady increase in childhood mental illness that is now reaching epidemic proportions: The stats don't lie: • 1 in 5 children have mental health problems • A 43% increase in ADHD has been observed • A 37% increase in teenage depression was observed • A 200% increase in suicide rate among children between 10 and 14 years old has been observed. What is happening and what are we doing wrong? Today's children are over-stimulated and over-gifted with material things, but they are deprived of the foundations of a healthy childhood like: • Emotionally available parents • clearly defined boundaries • responsibilities • Balanced nutrition and adequate sleep • Movement in general but especially outdoors • Creative play, social interaction, casual play opportunities and spaces for boredom Instead, the last few years have been filled with children of: • Digital Distracted Parents • indulgent, permissive parents who let children "run the world" and be the ones who make the rules • A sense of entitlement, to deserve everything without earning it or being responsible for it • Inappropriate sleep and imbalanced nutrition • A sedentary way of life • Endless stimulation, tech nannies, instant gratification and no dull moments What is there to do? If we want our children to be happy, healthy individuals we need to wake up and get back to basics. There is still time! Many families see immediate improvements after weeks of implementing the following recommendations: • Set boundaries and remember that you are the captain of the boat. Your children will feel safer knowing that you have control. • Provide children with a balanced lifestyle filled with what children need, not just what they want. Don't be afraid to say "no" to your kids if what they want is not what they need. • Provide nutritious food and limit junk food. • Spend at least one hour a day outdoors doing activities such as: Cycling, hiking, fishing, bird/bug watching • Enjoy an everyday family dinner without smartphones or technology distracting them. • Play board games as a family or if the children are too young for board games, get carried away by your interests and let them set the game • Involve your children in a task or household task depending on their age (folding clothes, organizing toys, hanging clothes, unpacking food, setting the table, feeding the dog etc.) All over the world • Implement a consistent sleep routine to ensure your child gets enough sleep. Schedules will be even more important for school age children. • Teaching responsibility and independence. Do not overprotect them from any frustration or mistake. Being wrong will help them build resilience and learn to overcome life's challenges, • Don't load your children's backpack, don't carry your backpacks, don't take their assignment they forgot, don't peel their bananas or peel their oranges if they can do it themselves (4-5 years old). Instead of giving them the fish, show them how to fish. • Teach them to wait and delay gratification. • Provide opportunities for "boredom", because boredom is when creativity awakens. Don't feel responsible for always keeping kids entertained. • Do not use technology as a cure for boredom, nor offer it at the first second of inactivity. • Avoid the use of technology at meals, in cars, restaurants, shopping malls. Use these moments as opportunities to socialize thus training brains to function when they are in "boredom" mode. • Help them create a "Boredom Bottle" with activity ideas for when they are bored. • Be emotionally available to connect with children and teach them self-regulation and social skills: • Turn off phones at night when children need to go to bed to avoid digital distraction. • Become an emotional regulator or coach for your children. Teach them how to recognize and manage their own frustrations and anger. • Show them to greet, to take turns, to share without saying without anything, to say thank you and please, to recognize the mistake and apologize (don't force them), be a model of all these values he instills. • Connect emotionally - smile, hug, kiss, tickle, read, dance, jump, play or cuddle with them. Article written by Dr. Luis Rojas Marcos, psychiatrist.
http://palermonline.com.ar/wordpress/?p=65783

Today is going to be EPIC! Rally at 2:25. Staff vs. basketball teams at the rally. It will be great entertainment for all. Our last day of Spirit Week is fist bumps and high fives. Make someone's day today by telling them how awesome they are, followed by a fist bump or high five. Be sure to wear your Panther Blue and show your school spirit. Happy Friday! Have a great winter break.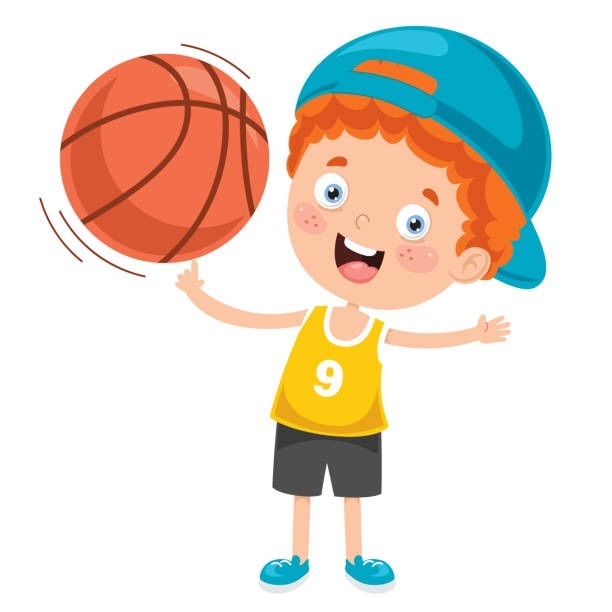 Lake School is celebrating 150 years! Today's spirit week dress up is a tribute to Lake by showing off your best vintage style. Happy Thursday!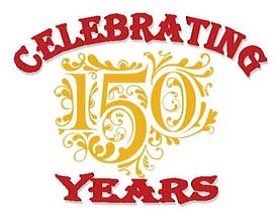 Happy Valentine's Day. And first day of Spirit Week coupled with National Kindness Week. Let's see your red or pink. And for Kindness Week: give 3 or more compliments to others at school today! Happy Monday.

What a great week to be in school. It is Natural Kindness Week along with School Spirit Week. The Leadership Team has brainstormed some great ideas for this week. They have been added to our Events page on our website or app. They are as follows: Monday: Happy Valentine's Day. Monday is Valentines and Compliments Day, wear red or pink for Valentine's Day. Give a compliment to three or more people at school. Tuesday is Tie-Dye Appreciation Day. Wear a tie dye shirt and tell (or write to) someone that you appreciate them. Wednesday is Wacky Wednesday. Wear your wacky ties or mismatched socks. Brighten someone's day with your smile. Throwback Thursday. Wear some vintage clothes to celebrate the school's 150th birthday. (More about that coming soon.) Complete a random act of kindness for someone today. Friday is Fist Bumps and High Fives. Wear your favorite jersey or some Panther Blue. Offer a fist bump or high five to a classmate or teacher. Also on Friday, Leadership is hosting a staff vs. students basketball game. This epic event will be held at 2:25 p.m. on the blacktop. Come cheer on the staff as they have big plans to come out on top. Good luck, Panthers! On Monday, the monthly Lake 4-H meeting will be held in the multipurpose room at 7:00 pm. On Tuesday, February 15, PTO will meet in the staff room at 3:30 p.m. The monthly school board meeting will follow at 6:00 p.m. Wednesday is a minimum day and Friday is our last day before Winter Break. We hope you have a safe and relaxing break.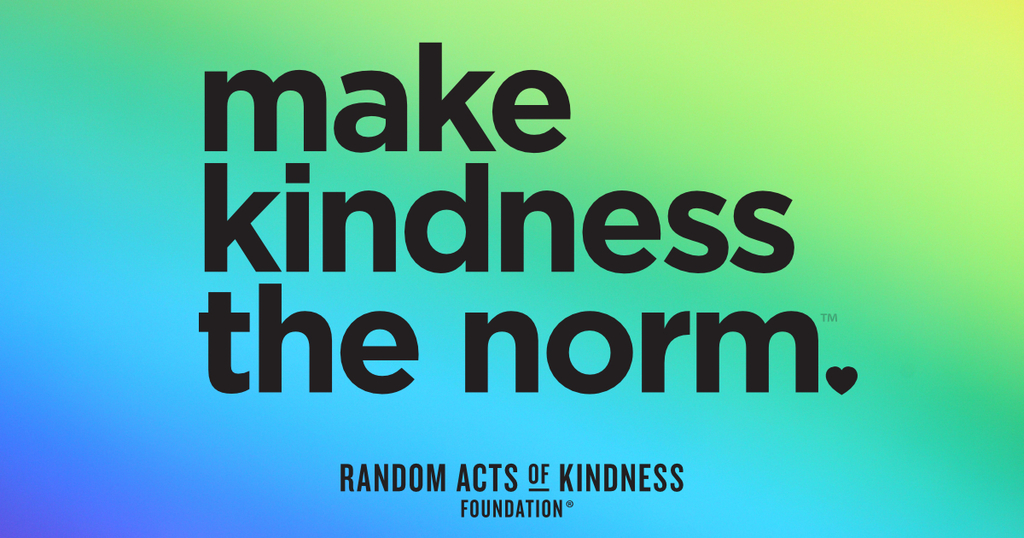 Basketball is off to a good start. Boys are 1-0 at the Lassen View tournament; Girls are 1-1. Play continues today with girls starting at 9 am at Capay. Good luck, Panthers.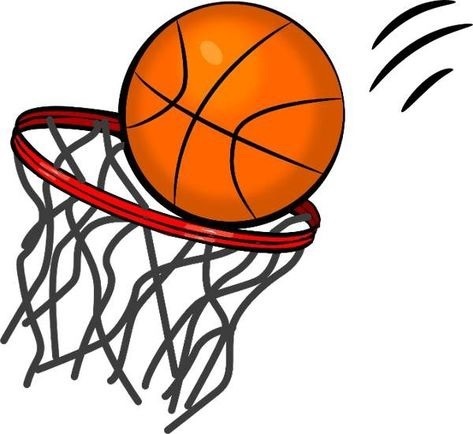 Hello Monday! How are you making it great today?

First Friday of the month means assembly day! Student assembly outside this morning at 8:45 AM. Happy Friday! 🐾🐾

Wahoo! It's the 100th day of school! Happy Monday and last day of January!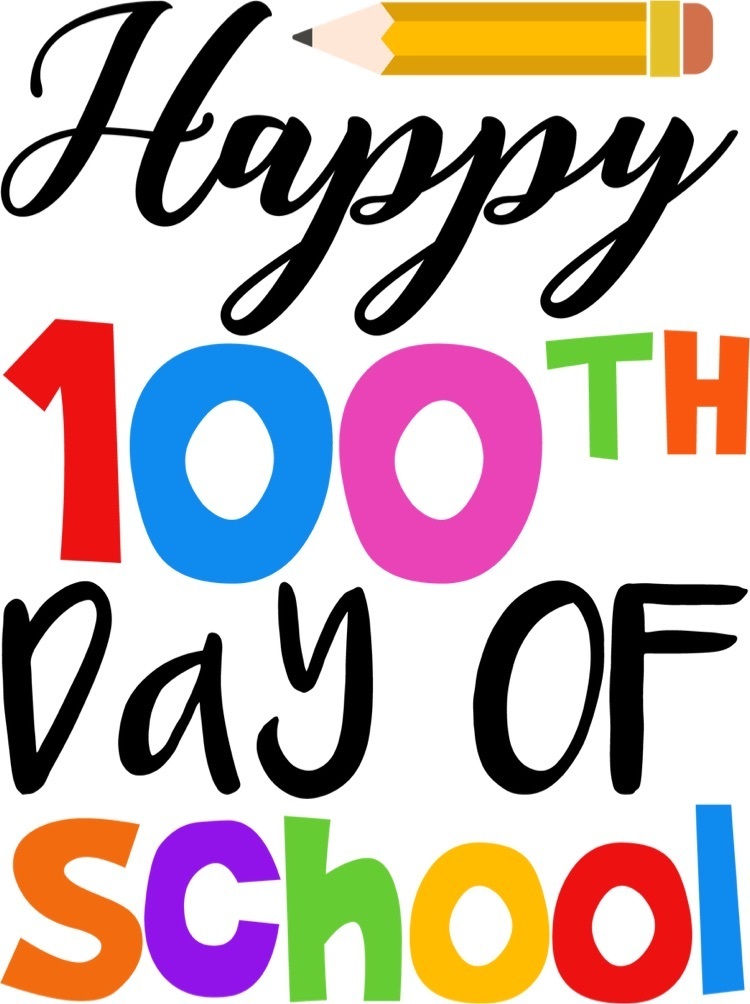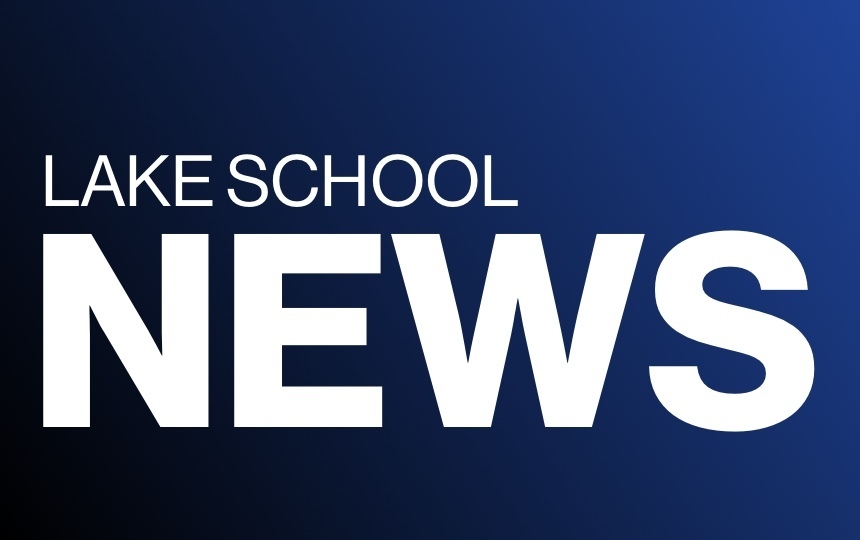 It's Friday! And another beautiful day at Lake School! Home basketball 🏀 games vs Plaza begin at 12:30 with the girls playing first. Good luck, Panthers!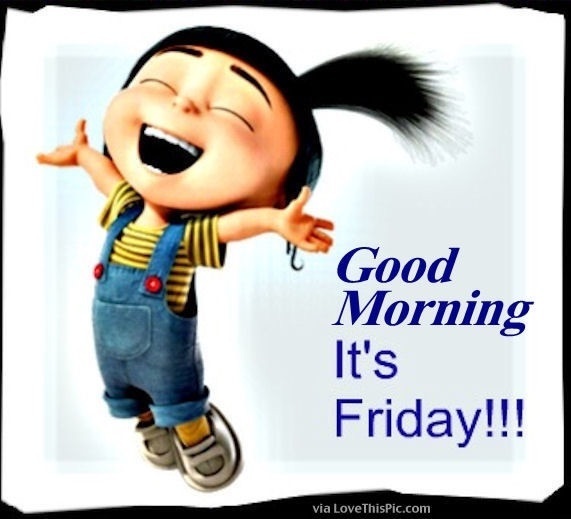 Basketball games 🆚 Plaza tomorrow at Lake. Girls start at 12:30. Boys to follow around 1:15. This will be our only home game so come out and support our teams on a beautiful Friday afternoon. Weather forecast says 66 for the high.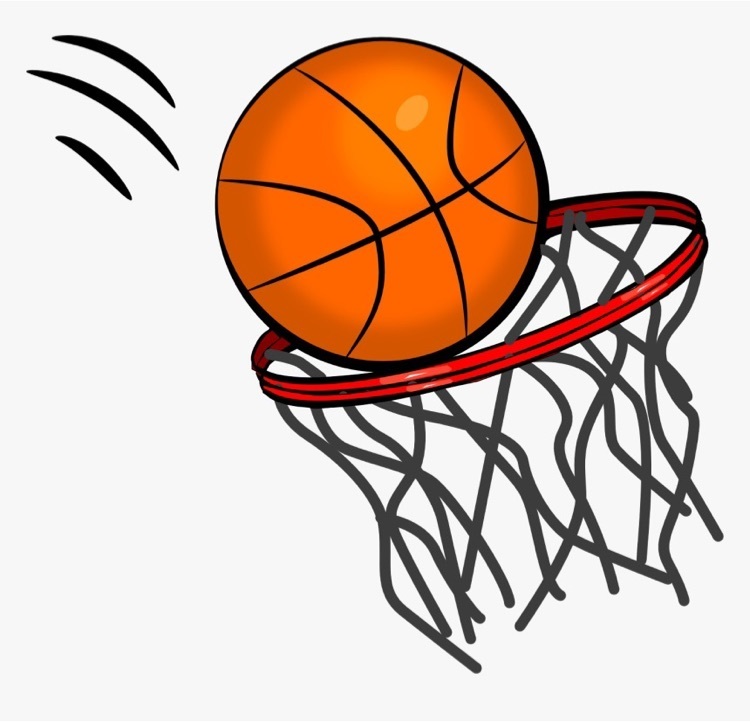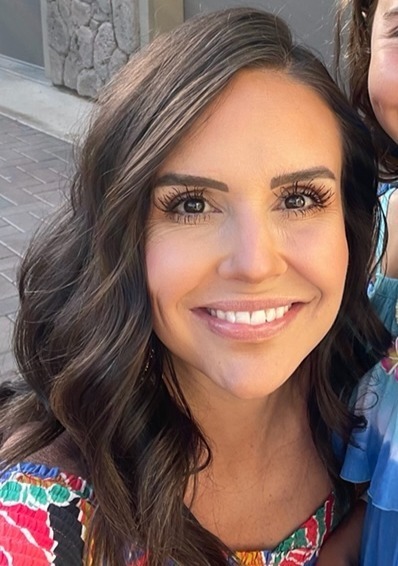 Very proud of the boys basketball team. They'll be coming home with the first place trophy! Way to go, Panthers!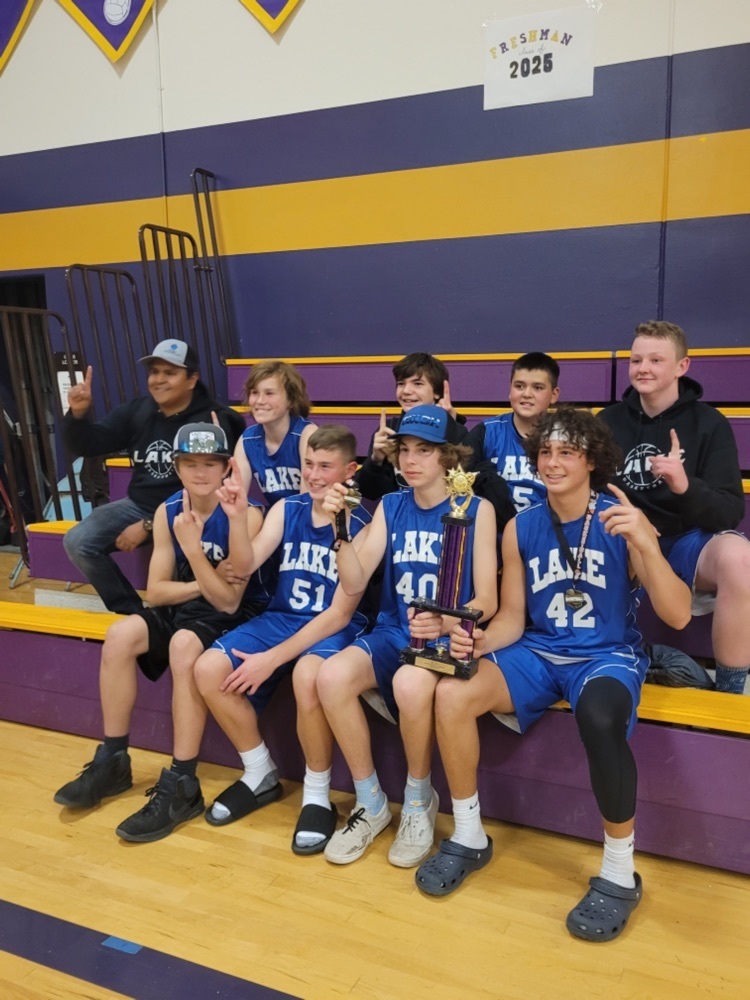 Saturday's basketball update. The boys play this afternoon in the championship game at 6:00 pm! Go Panthers!

Boys basketball update. The boys won their first game today at the Los Molinos tournament, 33-7. Their next game is scheduled for tomorrow (Saturday) at noon against Reeds Creek. Good luck, Panthers! 🏀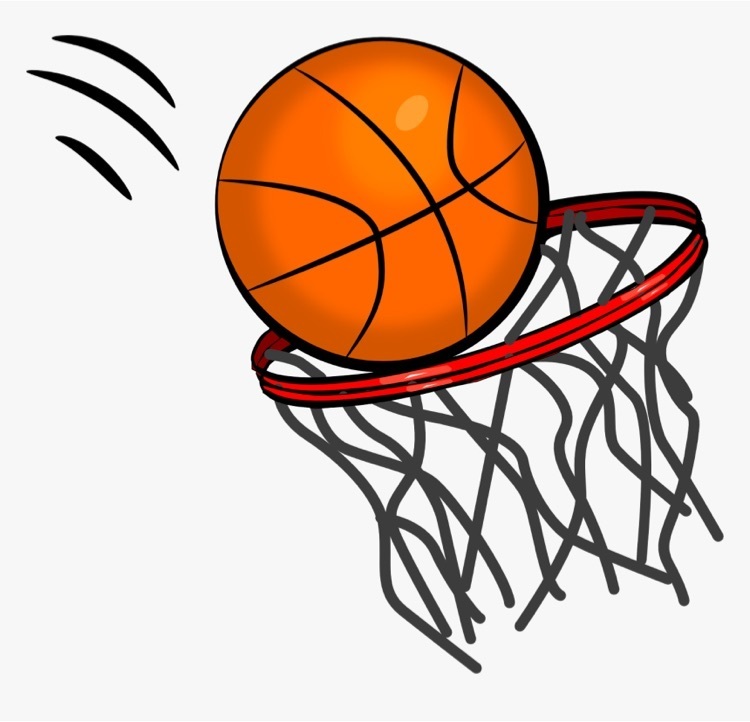 Looking for a few high school students (Lake alumni) to ref some basketball games in the next few weeks. If interested, please call the school for details. 530-865-1255.

It's Friday! That means Panther Blue day. Let's see a sea of blue today on this beautiful Friday!

Here's our Friday assembly awards. Students of the month. Art awards. Panther Pride. Job well done!